A few weeks after Adventure Cove WaterPark project, we had another call from Resorts World Sentosa. This time, it was to renew their photo library for their another attraction, Dolphin Island.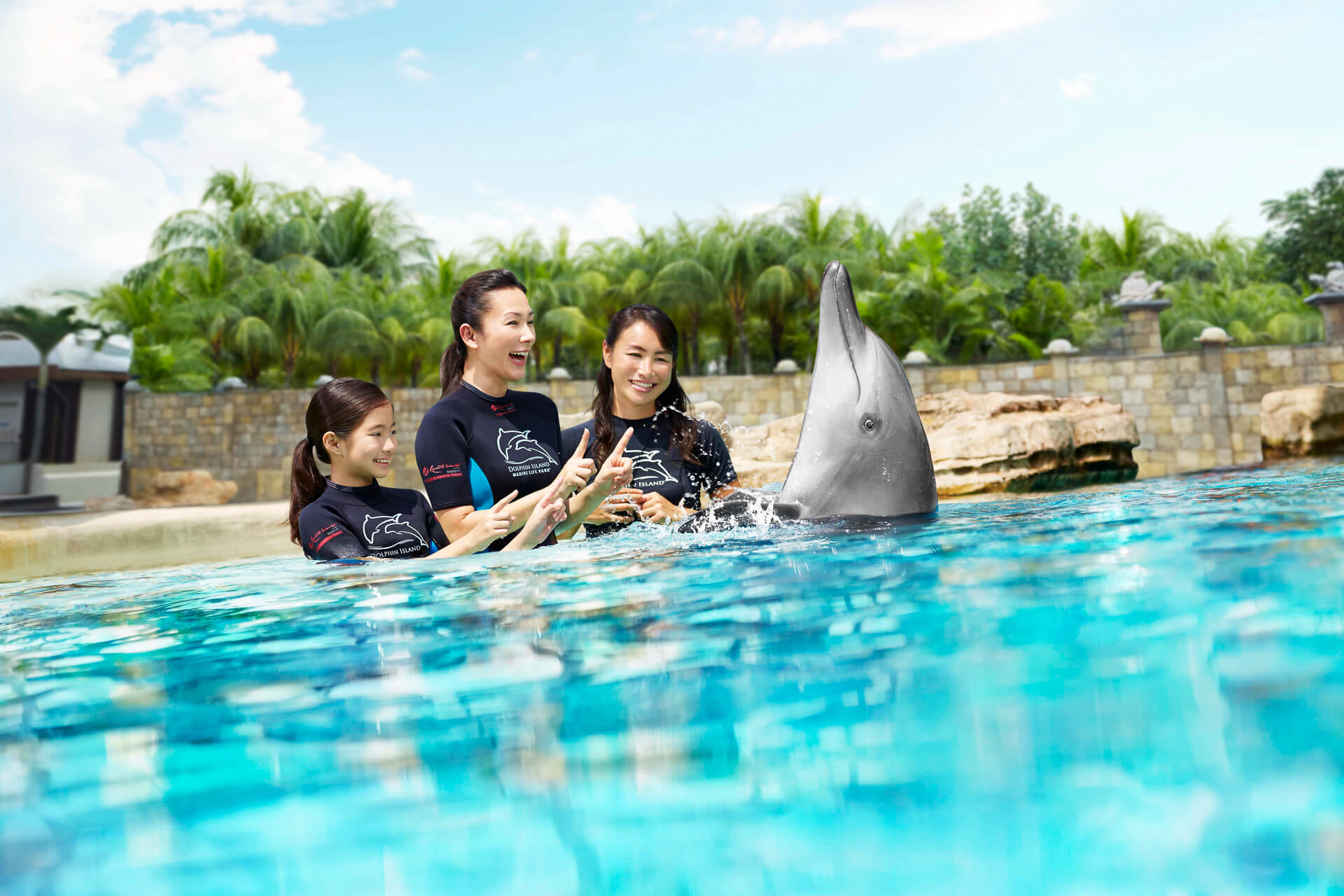 I have never been to Dolphin Island and was delighted to get the chance to come so close to the dolphins.
The talents and me having a wefie during a short break.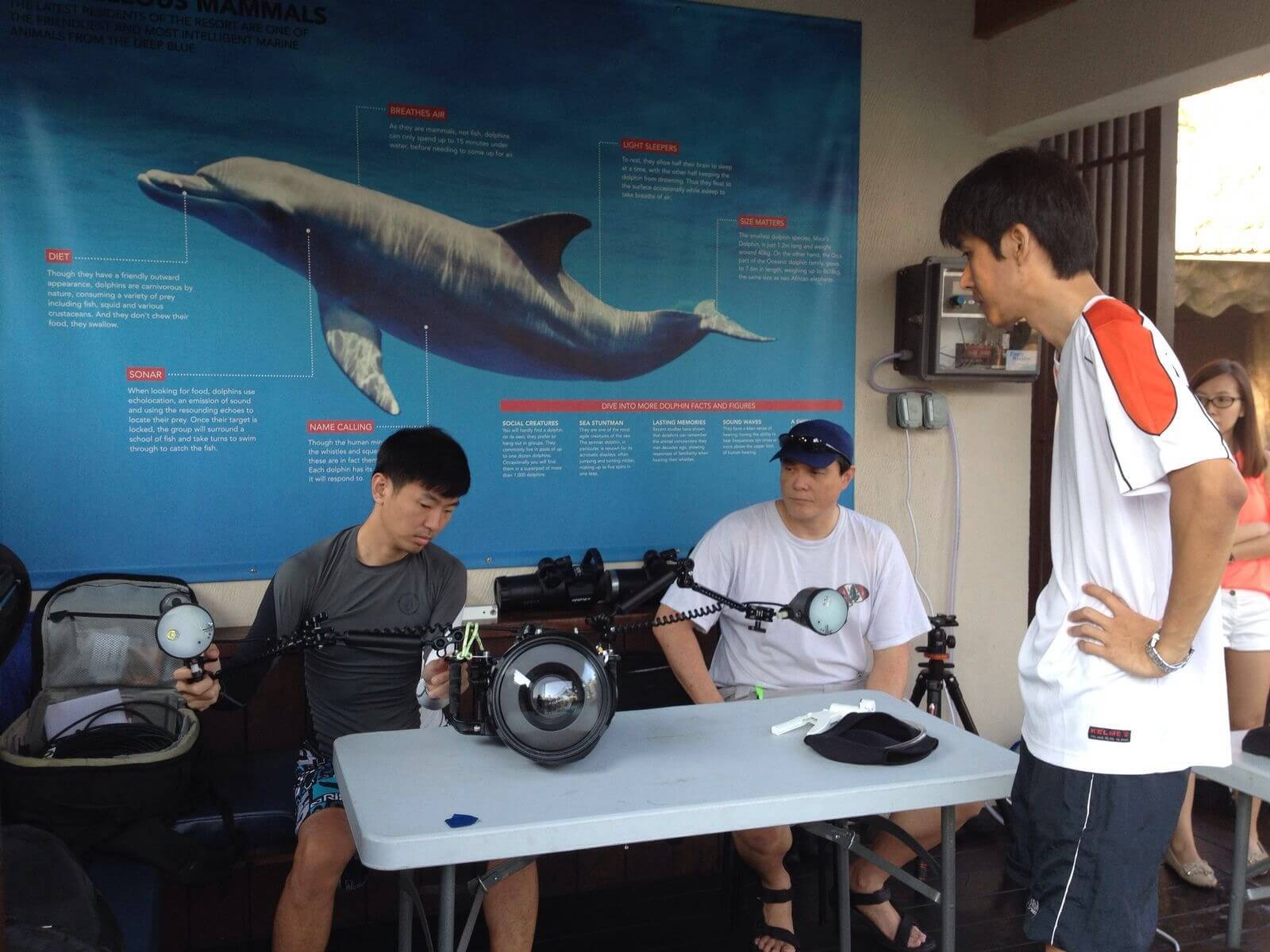 I needed an underwater camera again. Thanks to Scuba Cam for renting the Nauticam Underwater housing. And thats me just setting up the camera to prepare for the plunge.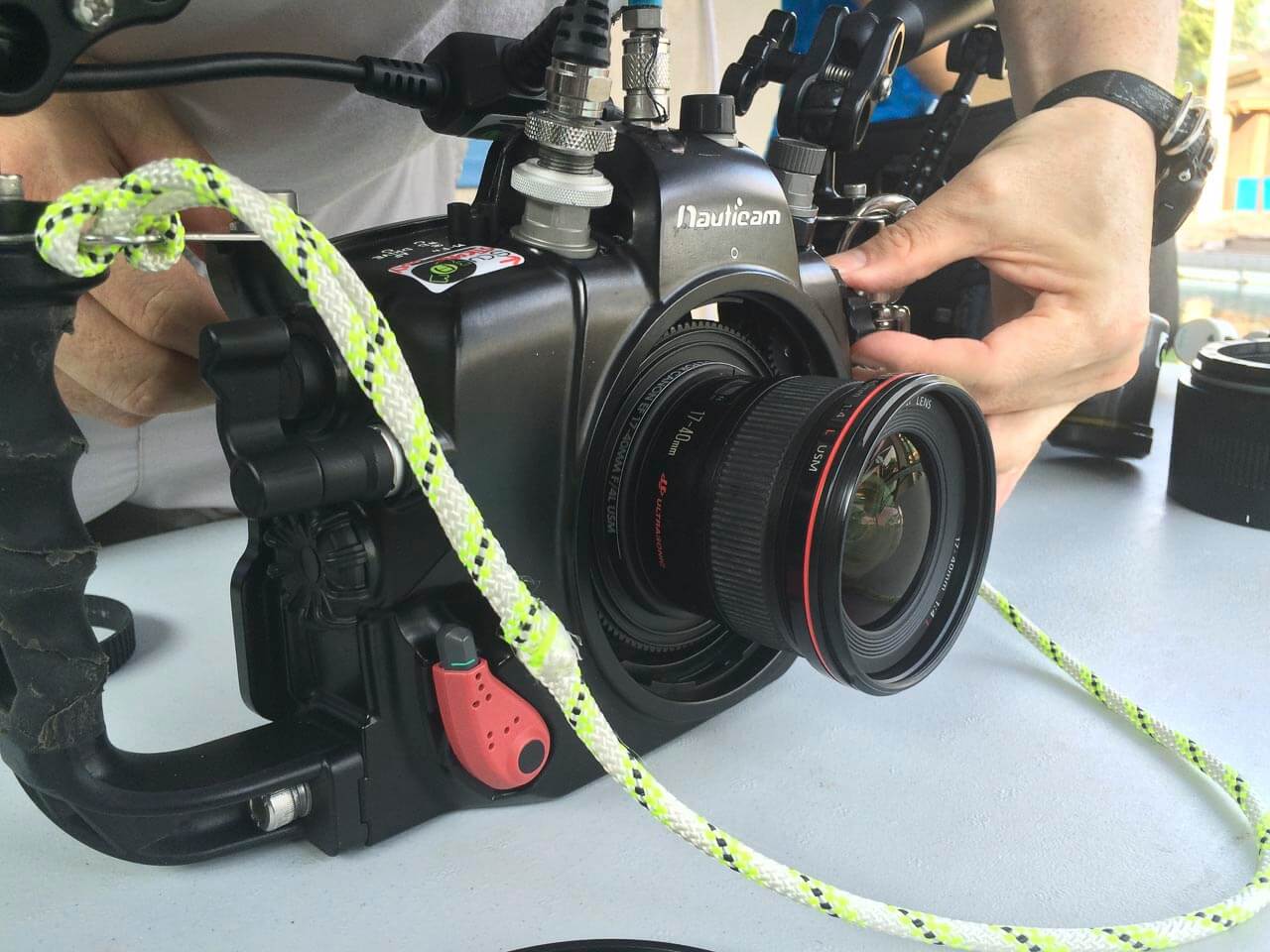 It wasn't my first time shooting underwater as I had prior experience. Nevertheless, it was always challenging as there were many factors to consider. Over the years, I have learnt that only detailed planning would result in a smooth shoot. I was also thankful to have a great crew and clients supporting me.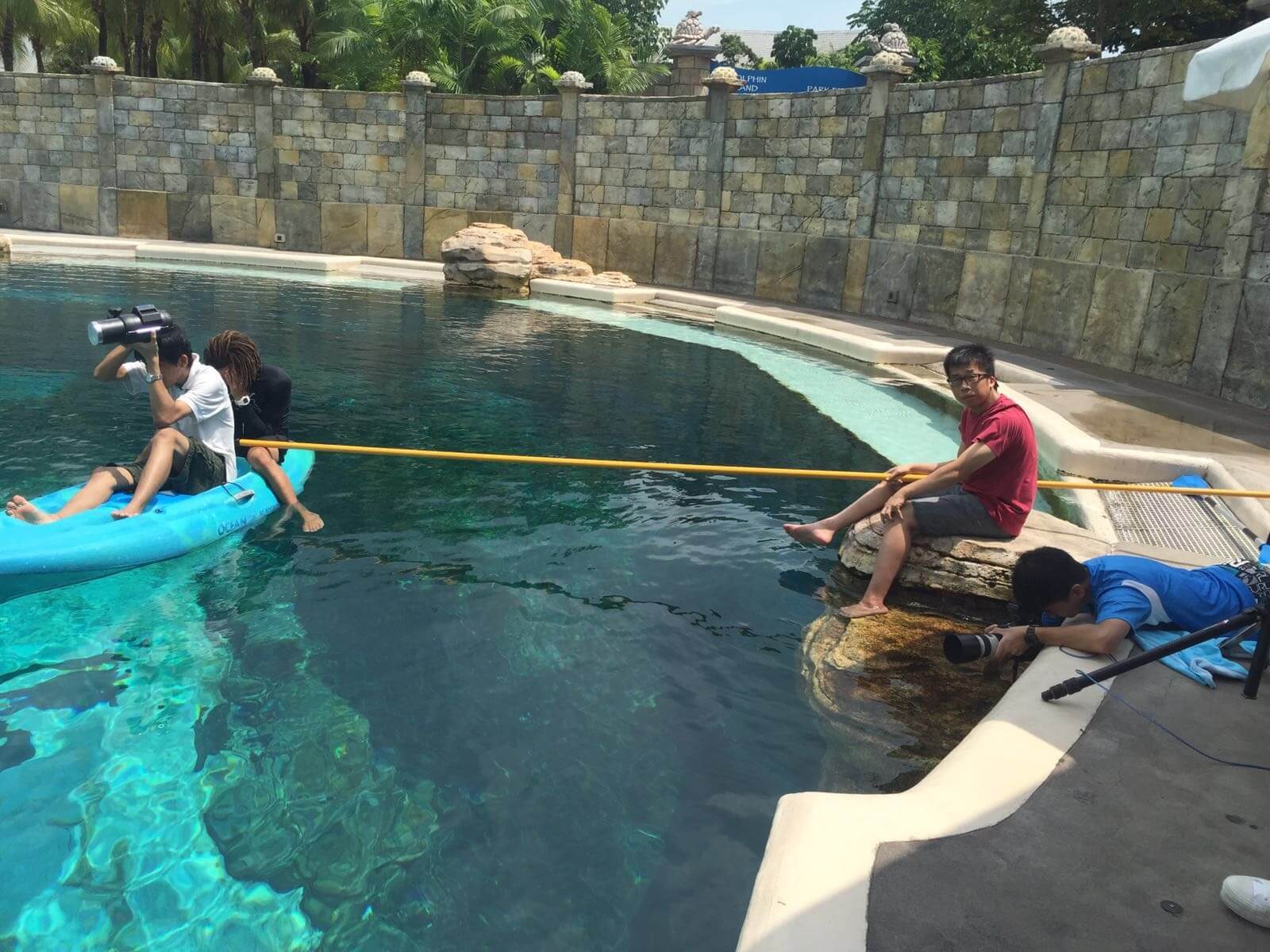 Preparing the dive gear and doing safety checks before going down under.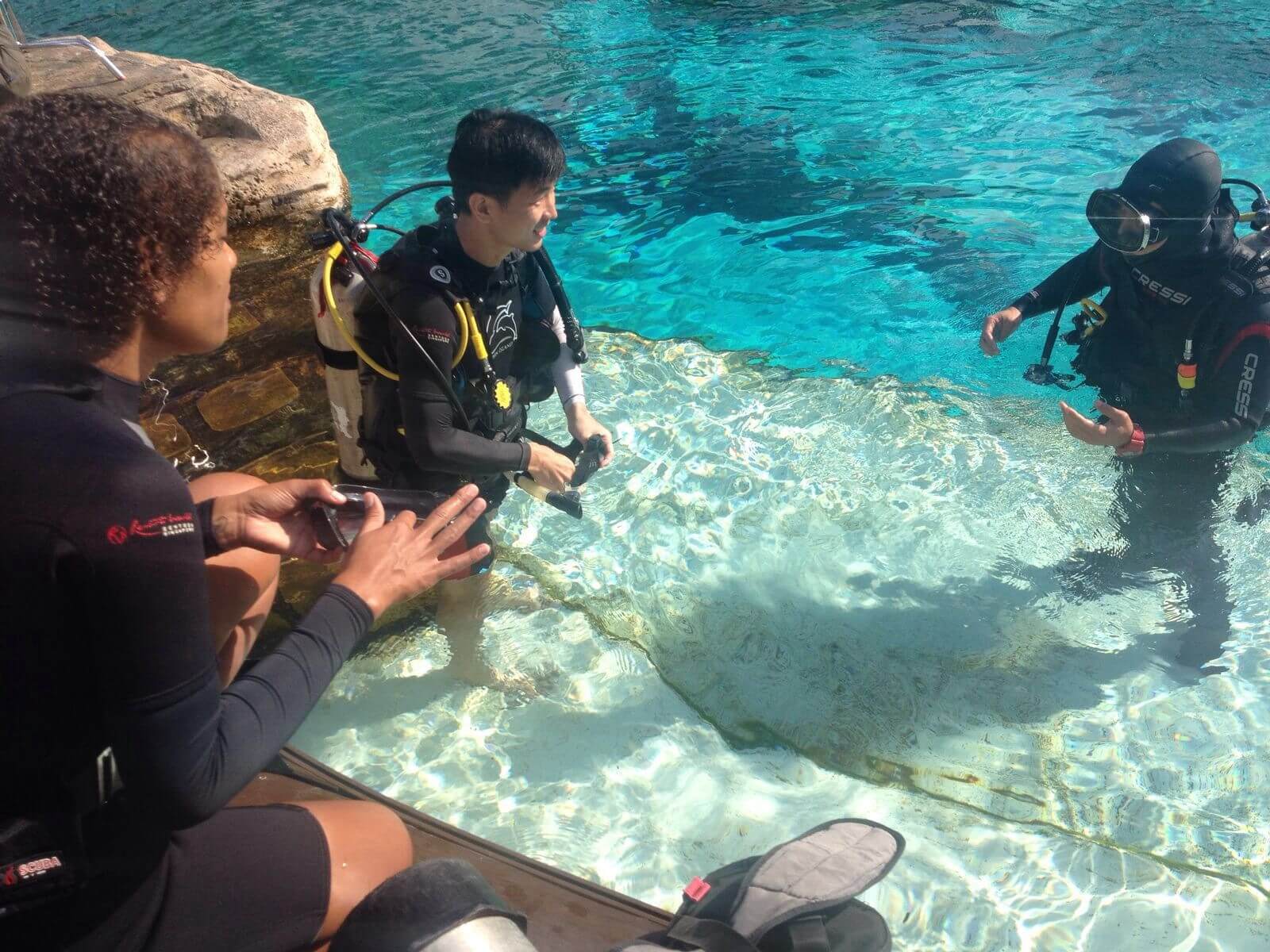 Waiting for the dolphins to warm up a bit before going down.